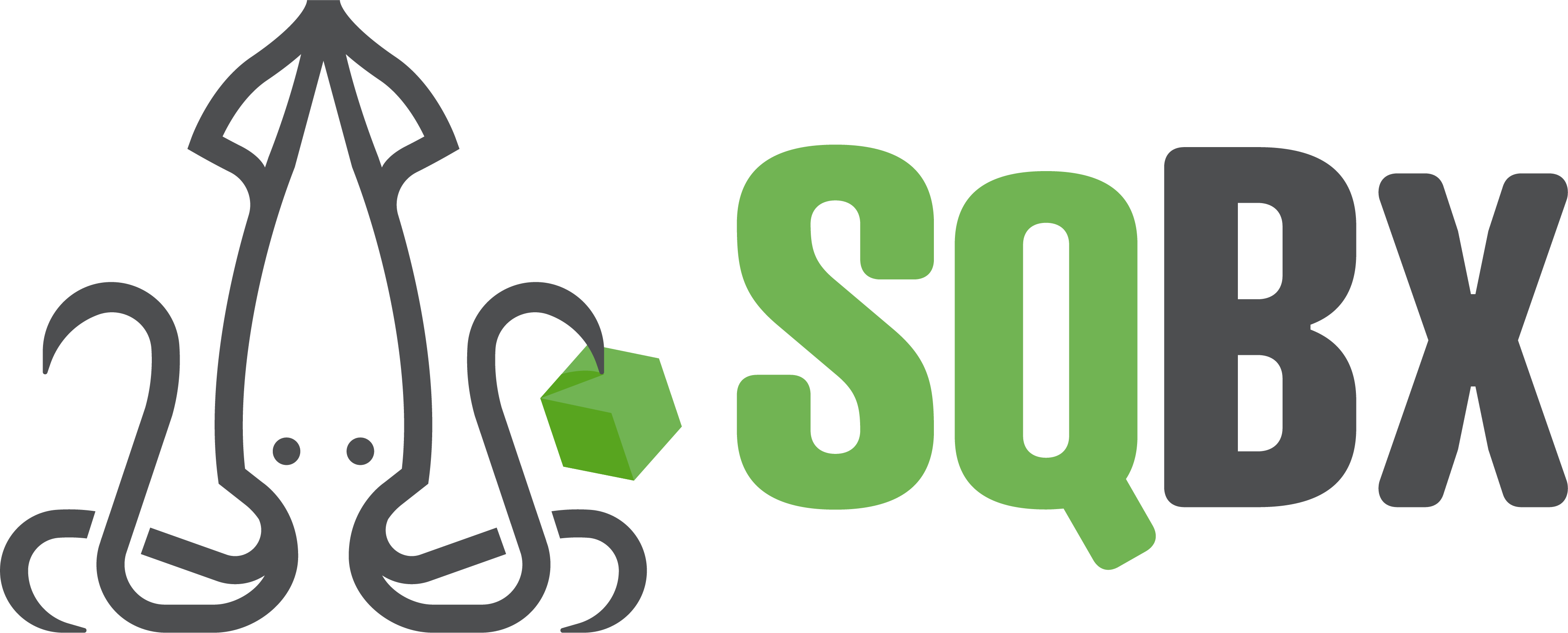 UBIQUIA PRIVACY STATEMENT
As the Service Provider, we respect your privacy and are committed to maintaining the privacy and confidentiality of personal data we collect. The purpose of our Privacy Statement is to demonstrate our firm commitment to the privacy and protection of all persons who provide personal data to us and our affiliates. This Privacy Statement describes the ways we collect information from and about you, what we do with the information, who we disclose it to so that you may decide whether or not to provide information to us, and how you can manage your data. If you have any questions, you can contact us ubiquiaprivacy@ubiquia.com.
The primary purpose of Ubiquia's service is to receive and deliver packages as a Service as a Software. By using our services, visiting our websites, or by otherwise providing your information to us via any other means, you accept and consent to the practices described in this Privacy Statement. If you do not agree with our policies, your choice is not to use our website or services.
1. WHAT DO WE COLLECT AND WHERE?
The information we collect depends on how you utilize our services. "Personal Information" or "Personal Data" used in this Privacy Policy relates to identifiable information or to an identifiable individual, which may include such things as your name, address, email address, business contact details, IP address, or information gathered through your use of our services or sites. Our services do not ask nor require "Sensitive Personally Identifiable Information" such as: social security numbers, racial or ethnic origin, political opinions, religion or other beliefs, criminal background, credit card numbers, biometric identifiers, indirect identifiers, and private health information or health-related data (defined in 45 CFR Parts 160 & 164 "HIPAA Privacy Rule), collectively referred to as HIPAA and you should not use Sensitive Personally Identifiable Information in connection with the use of the services.
Generally, we may collect information about you in the following manners: 
Your use of the services;
You providing your personal information to us via chat, email or other written correspondence, telephone calls, web-based forms, through the use of our website, our service, or other means;
Automated technical means to collect information about all website visitors for example by use of cookies and may include without limitation: geographic location and IDs of your computer, mobile or other device; bandwidth used; system and connection performance; browser type and version; operating system; referral source; length of visit; pages viewed; IP address or other unique identifiers for your computer; and
When you download and use our Apps, we may also collect additional information about your devices used to access our services, including the hardware model, operating system and version, mobile network, and time zone.
Our Site
When you visit our website or services, our server logs your IP address (unique network addresses), the time and duration of your visit, and your view time and duration on our website pages. If you arrive at our website by clicking a paid advertisement (including a paid search engine result) or a link in an email, then we will capture information that tracks your visit from that link. If you arrive at our website by clicking a non-paid source, such as a link in a non-paid search engine result or an unsponsored link on another website, we may capture information that tracks your visit from that source, to the extent we are able to do so. We may also capture information about your computer system, such as your browser type and operating system.
We will likely place a cookie on your hard drive during the web visit. A cookie is a unique alphanumeric identifier. Cookies cannot be executed as code or used to deliver a virus. Other servers cannot read them, and personal information cannot be gathered from them. They are simply an identifier shared between you and us to allow us to improve the services we offer to you through our website. If you do not wish cookies to be placed on your computer, they can be disabled in your web browser. The option to do so is typically found in your browser's "security settings" section. However, please note, permanently disabling cookies in your browser may hinder your use of our website as well as other websites and interactive services.
Sensitive Information
We will not intentionally collect or maintain sensitive personal identifiable information. We do not want you to provide, any information regarding your medical or health condition, race or ethnic origin, political opinions, religious or philosophical beliefs, or other sensitive information. Use of our services and sites does not require the use of sensitive information, and you should not provide sensitive information when using our services or websites.
Functionality and automatically generated content that includes any confidential data will have mechanisms to comply with the Family Educational Rights and Privacy Act. We will not use or have access to confidential data from education records except in accordance with the requirements established by the educational agency or institution that discloses that information. Confidential data is defined as any data or information that is created, obtained, accessed (via records, systems, or otherwise), received (from you or on your behalf), or used in the course of its performance of the contract which includes, but may not be limited to any data protected or made confidential or sensitive by the Family Educational Rights and Privacy Act, outlined in 20 U.S.C. 1232g ("FERPA").
We will never collect or maintain information from our sites from those we actually know are under the age of thirteen (13), and no part of our websites are structured to attract anyone under the age of thirteen (13). In the event that we learn that we have collected personal information from a child under the age of 13 without verification of parental consent, we will delete that information as quickly as possible. If you believe that we might have any information from or about a child under 13, please contact us at ubiquiaprivacy@ubiquia.com or 800-268-6296.
2. HOW WE USE THIS INFORMATION.
Personal Information. We may use your information to process your service requests, notify you of an update or fix, notify you of planned maintenance, deliver services, communicate with you about your services, provide access to secure areas of the website. We may also use your information to recommend features and services that might be of interest to you, personalize the services we provide to you, and to enable us to review, develop, and continually improve the services and offers we provide online. We also use this information to prevent or detect fraud or abuses of our services or website, and to enable third parties to carry out technical, logistical, or other functions on our behalf.
Marketing. Ubiquia does not share your data with third-parties to carry out their own marketing. Should this ever change, we will get your express opt-in consent before sharing your personal data with any company for marketing purposes.
If you have opted in to receiving marketing, you may also receive marketing material if you are on a list that has been lawfully acquired by Ubiquia or if your information has been referred to us by a third party or colleague. You may ask us to stop sending you marketing messages at any time by contacting us at ubiquiaprivacy@ubiquia.com.
3. WHEN UBIQUIA SHARES YOUR INFORMATION
Personal information we gather is for internal use only and will not authorize the release of this information to anyone except to third-party service providers who perform functions on our behalf (such as web hosting) but in such event personal information will only be shared to the extent reasonably necessary to perform their functions. They will not be authorized to use it for any other function unless you have consented to such disclosure.
If we are under a duty to disclose or share your personal data in order to comply with any legal obligation, we may disclose your information to a relevant authority. This may include exchanging information with other companies and organizations for the purposes of fraud protection and credit risk reduction. In particular, we may release the information we collect to third parties when we believe it is appropriate to comply with the law, to enforce our legal rights, to protect the rights and safety of others, or to assist with industry efforts to control fraud, spam or other undesirable conduct.
Should a sale or merger involving us ever occur, collected customer information may transfer along with the sale, but the info will be treated in the same manner as outlined in this Privacy Statement.
Where we utilize third parties for providing services to you, we implement reasonable contractual and technical protections limiting the use of that information to the purposes specified by Ubiquia.
4. OPTING OUT OF COMMUNICATIONS
We give you an opportunity to choose to opt-out of your data being disclosed to third parties for a purpose contrary to the purpose it was collected (except for meeting applicable legal requirements or permitting third party service providers who perform functions on our behalf), including your opting out of receiving future marketing mailings. We will not use your information to correspond with you about our services if you ask us not to. Please send your request to ubiquiaprivacy@ubiquia.com or write us at Compliance Officer, 815 N. 1st Ave., Suite 1, Phoenix, Arizona 85003 or call us at 602-466-1706 or toll free at 800-268-6296. Please note that it may take up to ten days to remove your contact information from our marketing communications lists, so you may receive correspondence from us for a short time after making your request.
5. SECURITY OF YOUR INFORMATION
We are committed to utilizing industry best practices concerning security measures to prevent the loss, misuse, and alteration of the information in our possession. We use various security measures to protect the information we collect, as appropriate to the type of information, including encryption, firewalls, and access controls. We encrypt and store the information you provide to us on a computer system located in a controlled facility with limited access. Visitor textual information is encrypted during transmission. Our company databases are accessible only by our employees. Contractors and agents are on a need to know basis and who have entered into and are bound by a confidentiality and nondisclosure agreement with us; however, we cannot guarantee that the information submitted or transmitted will be completely secure.
6. DATA INTEGRITY
Personal data we collect is relevant for the purposes for which it is to be used. We take reasonable steps to ensure that data is reliable for its intended use, accurate, complete, and current.
7. RIGHT TO ACCESS YOUR PERSONAL INFORMATION
If you believe that any personal information we have about you is incorrect, or is, has been, or might be used inappropriately, please contact us at ubiquiaprivacy@ubiquia.com. We will take steps to correct or delete the information or restrict its use, as appropriate. You may also (1) access any of your data that we collect and maintain or (2) correct, update, or delete your personally identifiable information maintained by us by contacting us at  ubiquiaprivacy@ubiquia.com; 815 N. 1st Ave., Suite 1, Phoenix, Arizona 85003 or call us at 602-466-1706 or toll-free at 800-268-6296. We will try to respond to all requests promptly and, in all cases, thirty days. To protect your information, we may require a customer to take reasonable steps to verify their identity prior to processing any requests.
8. VERIFICATION
We utilize the self-assessment approach to assure compliance with this Privacy Statement. We regularly verify that the Privacy Statement is accurate, comprehensive, distributed, and completely implemented. We conduct our self-assessment on an annual basis to ensure that all relevant privacy practices are being followed. Appropriate employee training is in place, and internal procedures for periodically conducting objective reviews of compliance are in place.
9. RIGHTS DEPENDING ON WHERE YOU LIVE
If you reside in the European Union, California, or other jurisdiction that provides privacy as a matter of law, you have the right to: (1) request access to your personal data; (ii) correction of your personal data if it is incomplete or inaccurate, (iii) deletion or restriction of your personal data; or (iv) ask for portability of your personal information. Where Ubiquia has obtained your consent for the processing of your personal data, you have the right to withdraw your consent at any time. You also have the right to object to the processing of your personal data, including opting-out from the use for direct marketing purposes.
You may have additional rights pursuant to your local law applicable to the processing. For example, if the processing of your personal information is subject to the EU General Data Protection Regulation ("GDPR") and your personal information is processed based on legitimate interests, you have the right to object to the processing on grounds relating to your specific situation.
10. INQUIRIES OR COMPLAINTS
If you have a question or complaint about this Privacy Statement or our information collection practices, please contact us at ubiquiaprivacy@ubiquia.com, write us at Compliance Officer ubiquiaprivacy@ubiquia.com; 815 N. 1stAve., Suite 1, Phoenix, Arizona 85003 or call us at 602-466-1706 or toll-free at 800-268-6296. We will investigate the matter and are committed to resolving any privacy concerns that you may have. You may also lodge the complaint with the applicable data protection authority.
11. CHANGES
Our business changes constantly, and our Privacy Statement may also change from time to time. We will post our privacy policy on this page prior to the changes becoming effective, and where appropriate notify you by email. You should check our website frequently to see recent changes, however, we will never materially change our policies and practices to make them less protective of personal information collected in the past without your prior consent. This Privacy Statement was last updated on September 1, 2020, and will be effective October 1, 2020. For previous versions of this Privacy Statement, please email us at ubiquiaprivacy@ubiquia.com.
PRIVACY NOTICE FOR CALIFORNIA RESIDENTS
This Privacy Notice for California Residents ("CCPA") supplements the information contained in Ubiquia's Privacy Policy. This CCPA Notice only applies to Ubiquia customers and other applicable persons who reside in the State of California. The CCPA provides you the right to request information about how Ubiquia collects, uses, and discloses your personal information. And it gives you the right to access your information and request Ubiquia delete that information. Finally, the CCPA provides the right to not be discriminated against for exercising your rights. Any terms defined herein have the same effect as the California Consumer Privacy Act of 2018.
1. Your rights
The CCPA provides California residents with certain rights regarding their personal information. This CCPA Notice describes Your CCPA rights and how You may exercise them. Please note, these rights may not always apply in all cases.
2. Right to Access
You have the right to request the disclosure of certain information about Ubiquia's collection and/or use of your personal information over the past 12 months. Once your verifiable access request is received and verified, Ubiquia will disclose to you at a minimum the following information:
The categories of personal information Ubiquia collected about you.
The categories of sources for the personal information Ubiquia collected about you.
Our business or commercial purpose for collecting that personal information.
The categories of third parties with whom Ubiquia has share that personal information.
The specific pieces of personal information Ubiquia collected about You 
If Ubiquia sold or disclosed Your personal information for a business purpose, two separate lists disclosing:

sales, identifying the personal information categories that each category of recipient purchased; and
disclosures for a business purpose, identifying the personal information categories that each category of recipient obtained.
3. Right to Opt-Out
Ubiquia does not sell your personal information, and as such, Ubiquia has not included a "Do Not Sell My Personal Information" link on its site. However, under the CCPA, you have the right to opt out of the sale of your personal information by other entities with whom you do business. Any practice changes will be reflected in an update to this CCPA Notice, and Ubiquia will take any other necessary action to comply with applicable law.
4. Right to Request Deletion 
You have the right to request that Ubiquia delete any of your personal information that Ubiquia collected from you and retained, subject to certain exceptions. Once Ubiquia receives and confirms your verifiable consumer request, Ubiquia will delete (and direct its service providers to delete) your personal information from its records, unless an exception applies.  A deletion request may be denied if retention of such information is necessary for Ubiquia or its service provider(s) to:
Complete the transaction for which Ubiquia collected the personal information, provide a good or service that You requested, take actions reasonably anticipated within the context of Our ongoing business relationship with You, or otherwise perform Our contract with You.
Detect security incidents, protect against malicious, deceptive, fraudulent, or illegal activity, or prosecute those responsible for such activities.
Debug services to identify and repair errors that impair existing intended functionality.
Exercise free speech, ensure the right of another consumer to exercise their free speech rights, or exercise another right provided for by law.
Comply with the California Electronic Communications Privacy Act (Cal. Penal Code § 1546 seq.).
Engage in public or peer-reviewed scientific, historical, or statistical research in the public interest that adheres to all other applicable ethics and privacy laws, when the information's deletion may likely render impossible or seriously impair the research's achievement, if You previously provided informed consent.
Enable solely internal uses that are reasonably aligned with consumer expectations based on Your relationship with us.
Comply with a legal obligation.
Make other internal and lawful uses of that information that are compatible with the context in which You provided it.
5. Right to Equal Services and Prices
Ubiquia will not discriminate against You for exercising any of Your CCPA rights. Unless permitted by the CCPA, Ubiquia will not:
Deny You goods or services.
Charge You different prices or rates for goods or services, including through granting discounts or other benefits, or imposing penalties.
Provide You a different level or quality of goods or services.
Suggest that You may receive a different price or rate for goods or services or a different level or quality of goods or services.
6. Exercising Your Rights
To exercise the access, data portability, and deletion rights described above, please submit a verifiable consumer request to Ubiquia by either:
Emailing Us at: ubiquiaprivacy@ubiquia.com, or
Calling Us at + 1 (800)268-6296 or
Sending a letter to Us at 815 N. 1st Ave., Suite 1, Phoenix, Arizona 85003 ATTN: CCPA Request.
In Your request, You need to provide enough information that allows Ubiquia to reasonably verify that you are the consumer that Ubiquia collected information about. 
Ubiquia endeavors to respond to all verifiable consumer requests within forty-five (45) days of its receipt. If Ubiquia requires more time (up to 90 days), Ubiquia will inform You of the reason and extension period in writing, and/or explain the reasons Ubiquia cannot comply with a request, if applicable. Any disclosures Ubiquia provides You will only cover the 12-month period preceding the verifiable consumer request's receipt and will be in a format that is readily usable and should allow You to transmit the information from one entity to another entity without hindrance. 
Ubiquia does not charge a fee to process or respond to your verifiable consumer request unless it is excessive, repetitive, or manifestly unfounded. If Ubiquia determines that the request warrants a fee, Ubiquia will provide you with the reason for that determination as well as a cost estimate before completing your request.
7. Other California Privacy Rights
California Civil Code Section § 1798.83, the "Shine the Light" law, permits users of Ubiquia's site that are California residents to request certain information regarding our disclosure of personal information to third parties for their direct marketing purposes. To make such a request, please send an email to ubiquiaprivacy@ubiquia.com.